11 tags
The Mysteries of the Apple Product Cycle
The announcement of the iPad 3 iPad HD new iPad has come and gone, and the overwhelming chatter on the web sounds a bit disappointed. This whole situation is all too reminiscent of the launch of the iPhone 4S. I, much like the rest of the world, was a bit underwhelmed by the iPhone 4S. I thought for having year and a half period of time elapse between the two iPhone releases, I expected more....
10 tags
The future of the Xbox Controller
I recently came across a rumor reporting that the controller for the next Xbox (720?) will have a multitouch screen in it, along the lines of the Wii U controller. The article noted that the look of it may be more along the lines of what we see in the PS Vita and iPad. Specifically, noting it will be more sleek rather than the fun and cute feel of the Wii U. I'm not sure what to make of...
8 tags
"Piracy is the new radio. That's how music gets around … That's the radio. If you..."
– Neil Young
8 tags
Coursekit: the future of online course management.
                                  For those of you who don't know, I'm very interested all things technology. In terms of career goals, I see myself helping a tech company brand themselves. While I'm finishing up my undergrad degree, though, I figured I should make the most of it. I'm currently taking a very cool class called Software Startups. The premise: we form groups...
8 tags
Watch
I consider myself an avid Yelper. It is a great way to find new restaurants, and recommend those that are your favorites. This past summer, I really put Yelp to the test when I drove cross-country, and it turned out to be an irreplaceable tool on this trip! It helped me find places like Snooze (www.snoozeeatery.com), an awesome breakfast eatery in Denver, CO. As great as Yelp is for finding some...
14 tags
Predictions for Next Gen Consoles
It's hard to believe that we are only a few days away from the Xbox 360's 6 year birthday! In fact, the other day was the 10 year birthday of the Xbox product line (from the release of the original Xbox). Congrats, Xbox! I think it's safe to say that this piece of hardware has had its fair share of failures over the course of its life. Yet, it has also rebounded nicely, and has...
10 tags
An Apple Keynote Worth Forgetting...and Revisiting
Dear Readers, I must begin this post with a warning: I initially wrote this article directly after the iPhone 4S keynote. As you may come to see, my emotions were raw, as I was slightly disgruntled, to say the least. Nevertheless, I wrote and wrote, until suddenly, I decided to stop and breathe. Count me in as somebody who fell for all of the iPhone 5 rumors that have persisted...
11 tags
Amazon ready to light a FIRE
Well…November 15th is nearly upon us. You know what that means, right? That's right! The very first Wendy's restaurant was opened in Columbus Ohio back in 1969. But no, that is not the only thing coming up in a couple of days. Amazon's new color multitouch tablet, the Kindle Fire is going to be released! While I may not be one of the early adopters (considering I already...
7 tags
"Your time is limited, so don't waste it living someone else's life...."
– Steven P. Jobs, February 24, 1955-October 5, 2011
"In 100 years, when historians talk about the emergence of the age of intelligent..."
– Matt Honan - Gizmodo
14 tags
The New Sister of Netflix...Qwikster (already with...
Well if this isn't a rough start for Netflix's new DVD mailing service, I don't know what is. It all started back in July when Netflix decided that they were going to start charging for their physical DVD service and their streaming service separately. Oh right…and they decided to bump up the price. What started as a reasonable $9.99 for one DVD out at a time plus...
11 tags
Will Google Make Things "just work"?
9to5mac has just run an interesting article regarding the possibility that Google could follow the same path that Apple has forged, and create a vertically integrated system for manufacturing products. Google's purchase of Motorola really makes this seem like a feasible, yet unrealistic possibility. The reason why Apple is so successful is because they control every aspect of their...
18 tags
As HP says "goodbye" to Web OS, Apple says "I told...
When it was announced about a year ago that HP was going to be purchasing Palm, I was actually quite hopeful about what that may mean on the mobile front. With Apple simply dominating the mobile phone landscape in  with the iPhone, and even more so in the tablet market with the iPad, I figured they could use some competition. Yes, many other companies out there have tried their luck at making a...
9 tags
Samsung Innovates Yet Again with the Smart Cases...
Just when it appears that Samsung has taken the wind out of the sails of all other mobile device manufacturers with their stellar designs and never-before-seen styles, they strike again. This time, with the Smart Case made specifically for the Galaxy Tab. From what I have seen in the images, it looks like a case that will revolutionize the way consumers protect their precious Samsung Galaxy...
10 tags
Is Apple's Technology Really that Far Ahead of its...
Gizmodo recently ran an article titled Is Apple So Far Ahead Because They Use Tech From the Future? Essentially, the article was regarding a post on Quora which theorized that Apple is able to have so much success because they gain access to advanced technology before any other companies can get their hands on it. The author makes some good points: What Apple does is use its cash hoard to pay...
7 tags
Could Facebook Finally Meet Their Match with...
Like nearly 1 billion other people on this planet, I have a Facebook. Yes, I know…shocking. For what it's worth, I think it's safe to say that I am happy with what Facebook has to offer. It's a great way to communicate with those near and far, and has also become increasingly effective in integrating news from all sorts of 3rd party websites and software. In the past couple...
7 tags
An iTV Just Makes Sense
Lately it has been rumored that Apple may now be venturing into the world of living room televisions. Yes, yes…so Apple TV already does exist, but these new rumors point to Apple releasing a true TV that essentially has the existing Apple TV built in. As poor as the execution was for the first Apple TV released, I have been expecting that Apple would eventually put out a full-on...
3 tags
Time for BlackBerry to Step it Up ***UPDATE*** →
While all of these points about Blackberry are true, I think this all points back to the fact that they have failed to define their target market. When BlackBerry first came about in the mobile device sphere, they were known for their impressive ability to get all of your e-mails right to your phone. Businesses loved this idea, and quickly adopted BlackBerry. In fact, even regular consumers...
Brands having an identity crisis →
If this doesn't satiate your confusion of brand logos, here's another fun look at what our world would look like if companies were honest about themsevles.
"Sustainable development is like teenage sex - everybody claims they are doing it..."
– A lecture slide, originally Chris Spray (Northumbrian Water) in a Design Council piece about sustainability (via jessie-bee)
The Veil is lifted on Windows 8 →
Today at All Things D, Microsoft gave a preview of their upcoming OS, Windows 8. While they didn't announce anything in regards to release date or pricing (despite Stevie Ballmer's slip), they did give the public a rundown of what Windows 8 will look and feel like. From that video on Engadget, it looks like a very intriguing opportunity, however, I'm not sold. When Microsoft...
Strange Timing... →
How strange that the day I arrive in Chengdu, there is a major explosion at the Foxconn factory here! Fortunately, I didn't actually see anything, and reading this was the first I heard of it.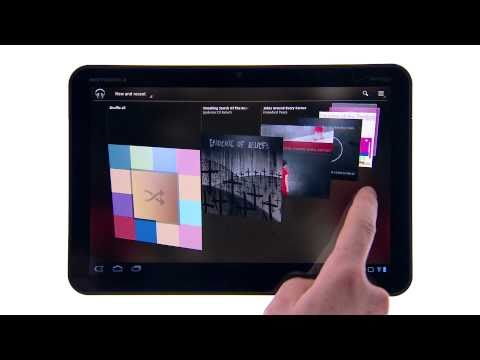 "I see the human species waking up and realizing that what we actually are is a..."
– Jonathan Harris, PopTech (via somethingchanged) Does that "heart" already exist in today's online world? Or are we just on the brink of something even bigger?
3 tags
The Story of Bottled Water →
We watched this video in my sustainability class this last semester and it has definitely made me think twice before ever purchasing another bottle of water again. Pretty crazy how wasteful we can be, and how quick we are to accept what we are told.
2 tags
Finally made it on to tumblr! Now lets see if I can figure out what I'm even doing…