Amazon ready to light a FIRE
Well…November 15th is nearly upon us. You know what that means, right? That's right! The very first Wendy's restaurant was opened in Columbus Ohio back in 1969. But no, that is not the only thing coming up in a couple of days.
Amazon's new color multitouch tablet, the Kindle Fire is going to be released! While I may not be one of the early adopters (considering I already have a competitor's tablet…see: iPad), I am simply excited to see how it does out on the market! The early reviews of the device tout it as being iPad killer. I don't see it quite the same way.
Having an iPad, I will be the first to tell you it is a pretty cool device. When the original iPad was released I was skeptical whether there was even a need in the market for such a device. Low and behold, though, the late Steve Jobs (RIP) crafted that need, himself. Yes, there were tablets out on the market, but they were not geared towards the everyday consumer. The iPad redefined the mobile market, from smartphones to laptops. Now, everything now must adjust.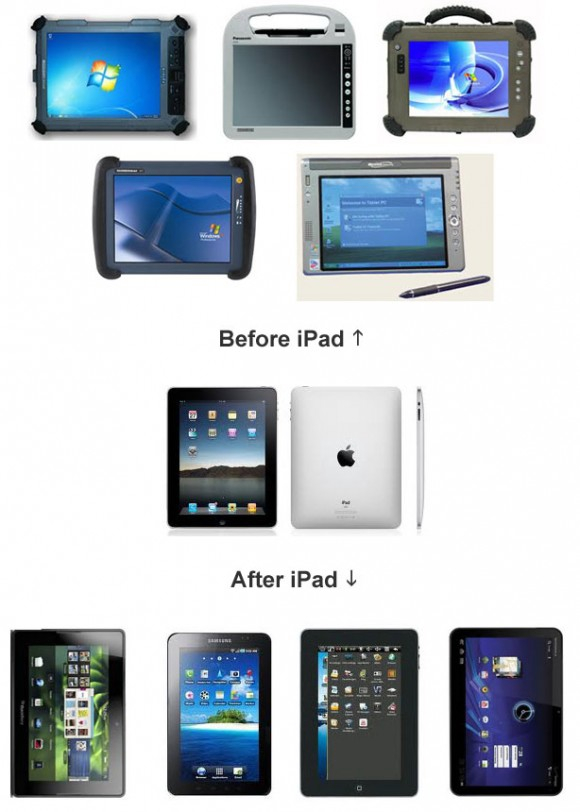 Amazon sat back quietly with its increasingly successful Kindle, and watched several big companies take Google's Android operating system and try to compete with the iPad. It is clear that Apple is the dominant force in the tablet market, considering even the most hyped of these devices ended up falling flat. Questions then arise: is the Android OS optimal for tablets? Are these companies like Motorola building a quality product? Why can nobody stack up to the iPad? All of these questions are answered with the simple fact that Apple has built up one of the most high quality brand images in the world. With that brand, they came out with a revolutionary product, and defined the initial market. They captured massive initial market share, and never looked back.
This again brings us back to Amazon. What makes them think they will be any different than the existing Android tablets out there that didn't stand a chance? Well…it's because they realize Apple has complete control, and they aren't even going to try to test those waters. While the iPad and Kindle Fire may look like similar products geared towards similar users, they aren't.
We'll start with the most basic difference: their price points. The iPad starts out at $499 while the Fire opens with a price of $199. Obviously, Amazon is opening themselves up to the potential sales of so many more new customers who are not ready to dish out 5 Benjamins for this type of device. How is Amazon able to make their product so cheap, though? Well, that leads us to the hardware side of things.
There is no way around it…the iPad is far and above the greater product based on its specifications. It's faster, thinner, lighter, more powerful, and it's pretty smart. The Fire, on the other hand, looks a lot like a stripped down Blackberry Playbook. Maybe Amazon did Blackberry a favor and bought off some of their components? It doesn't have a camera, internally it's lacking, externally, it's nothing flashy. But the thing is, none of this matters. What it really comes down to, is what you can do with the device.
Apple targets their iPad at nearly all types of people: business people, educators and students, healthcare professionals, parents…all summed in in this delightful iPad 2 commercial.
Apple is able to swing this product any way they want. They say the iPad is so great because you can do anything on it. The truth is pretty close to that, too! Considering the myriad of apps available on the App Store, the opportunities are endless. Amazon is taking a slightly different route, and being a bit more general. They aren't saying the product is great for teachers or doctors or anyone in specific. They are gearing this product to anyone who likes to consume entertainment. To me, that is the key difference between these two devices. Okay, maybe that sounds like both companies are trying to appeal to everyone, but hear me out. With the iPad, you have several apps made by Apple, themselves, where users can create. This includes Pages, Keynote, Numbers, Garage Band, and numerous other productivity apps made by 3rd party developers. While Kindle Fire users will undoubtedly have access to these sorts of apps from the Android App Store, the device is simply built around the users consuming the things they love. Whether it's watching a movie, reading a book, listening to music browsing the web…this device is built for all of that, and nothing more.
The reason why this works perfectly for Amazon is because they already have most of the backend framework in place. They have the Amazon mp3 store for music. They have the Kindle for reading. You can download movies and TV shows directly from Amazon. And now they have developed Amazon Silk, a project that apparently makes browsing the web smooth and fast, built specifically for the Kindle Fire. That is the great thing that Amazon is done here. They took a solid operating system in Android, tore it down, and built it from the ground up just for their won device, so that everything that a user does, is seamless. So maybe the internals are not exceptional. Well that doesn't matter when you have engineers who designed the software to perfectly match the hardware. In a way, this is exactly what Apple does with every product. In fact, I wouldn't be surprised to see more companies follow Amazon and make drastic modifications to the open-source Android OS.
The end result, is a product that is simple. It gives people what they want for a price they don't mind paying. They get the product in the users' hands, and then in turn, these users will purchase apps and movies and books and everything…sending what is expected to be INSANE profits back Amazon's way. Ultimately, you could argue that the Kindle Fire is not going to have a shot at competing with Apple and it's iPad. But targeting a unique and distinct segment, I expect to see Amazon reaping the benefits in the coming years.
The question now remains: how hot will Amazon's FIRE burn?
The New Sister of Netflix…Qwikster (already with a tainted name)
Well if this isn't a rough start for Netflix's new DVD mailing service, I don't know what is. It all started back in July when Netflix decided that they were going to start charging for their physical DVD service and their streaming service separately. Oh right…and they decided to bump up the price. What started as a reasonable $9.99 for one DVD out at a time plus unlimited streaming, became $15.99 ($7.99 for one DVD + $7.99 for streaming) overnight. Understandably, the Netflix subscribers were not all too pleased.
Now just today, Netflix has made an even more drastic move away from physical DVD's and towards pure streaming. In an attempt to define themselves as simply streaming, Netflix has rebranded their DVD mail-in service as Qwikster. They maintained the previously mentioned pricing strategy of $7.99 for both services. The one nuance which is sure to bug many users is that not only is Qwikster going to be its own entity, but it is not even going have any sort of connection with Netflix (other than the "A Netflix Company" annotation).
What this means, is that say you do want both services, you can't simply go onto the Netflix website and select which DVD's you want sent out and then add some movies to your Instant Play Queue. Nope…not anymore. Now you will have to go to a completely separate website, login with a separate account, and add a separate bill to your credit card. Seems to be a major annoyance and a lot of work for those who actually want DVD's. So much work, in fact, it seems that Netflix is almost recommending users completely drop the DVD and stick with their main streaming service. For some, this won't be an issue as there are quite a few titles available for instant streaming. For others, though, this won't make them too pleased. One way that Netflix can make this situation better, is if they are somehow able to work out a deal where they can get nearly all of the same movies available on DVD to their streaming service simultaneously. Whether this is actually feasible…that's beyond me. But as a consumer of the Netflix product, I can attest that this would surely be a plus to ditching those shiny frisbees. Suffice to say, Netflix made a decision today that is sure to make some customers question where their hard earned money should be going.
Now the real question is how is Netflix going to continue forward with these two companies. They have made it quite clear that they are two separate companies with no overlap, whatsoever. That said, I think it's a safe assumption that Qwikster will follow a strategy similar to that of Netflix. That includes the likes of TV commercials, major promotions, a Facebook page, and a Twitter page. I for one, am a new Tweeter, and I am quickly understanding the benefits of such a way to reach the general public. However, I'm not sure Netflix err…Qwickster…has truly realized this. Why is that, you ask? Well it appears their marketing departmentneglected to actually snag that Twitter name from Mr. Jason Castillo, @Qwikster.
Looking through some of the previous tweets, it appears that this account hadn't been active since the middle of August, but now having tweeted 8 times in the past 2 hours. This news has quickly spread: having started with around 30 followers earlier today, Jason reported 3120 followers about 2 hours ago, and as of this writing, is up to over 6,750 followers. These numbers show how a heart-wrenching story of rags to riches can really bring an online community together!
Jason reported earlier that he was offered a few separate offers up to $1,000. He has not mentioned in any of his tweets the name @Netflix, which leads me to believe he may not truly appreciate the significance of this situation he happened upon. It is comforting to me knowing that he at least has been "negotiating wit [his] ppl on wats the plan". He has also mentioned that he plans to change his profile picture…tomorrow morning. Why he must wait until tomorrow morning is beyond me, but good for you, sir! I'm sure Netflix will be very appreciative.
It will be a treat to follow this story as it unfolds, and as Mr. Castillo realizes how much money he really can make from his apparently very popular name, Qwikster (at least Netflix seemed to like it). For further, reading, simply refer to many of the numerous mentions of @Qwikster on Twitter.
All I have to say is…good job, Netflix!